Articles & publications • 2021-03-01
PKF leads a Women in Hospitality (WiH) panel discussion on the Global Hospitality Market
By Channing Henry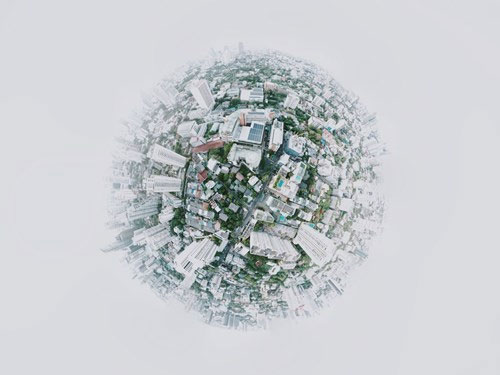 picture © to unsplash.com
On February 19, 2021,  almost a year since all travel virtually ceased, Women in Hospitality (WiH/wihglobal.com) gathered industry experts Gilda Perez-Alvarado, Global CEO at JLL's Hotels & Hospitality Group, Karen Friebe, Partner and International Head of Hotels at Bird & Bird, and Channing Henry, Managing Director & Head of US at PKF hotelexperts group, moderating the panel, to discuss the global hospitality industry and what to expect going forward.
The consensus is that hospitality performance across the globe will reach 2019 levels by 2023/24.  Unlike the 2008 financial crisis, which was the result of structural deficiencies in the banking system, the Covid pandemic has an end in sight.  As the vaccine continues to rollout, larger hotels are beginning to see an uptick in group bookings for 2022 and beyond. Throughout the pandemic, leisure travel has largely sustained the industry, particularly hotels, resorts, and nature-based getaways within driving distance of major Metropolitan Statistical Areas (MSAs), and it will continue to be the driver as the industry emerges from this episode.  2021 is still expected to see low demand in guest nights, which continue to impact hotel staffing levels, as travelers remain wary of their safety amidst the vaccine rollout.
According to JLL, some areas of Europe experienced more significant RevPAR declines (upwards of 70% in Italy and Spain) than the US, Australia, and China, all of which lost 50% or less RevPAR compared to 2019. Despite North America being the largest recipient of foreign capital investment at $2.8 billion, the Americas suffered the greatest decline in transaction volume in the industry – 69% less by overall investment compared to 2019. While New York City is typically the leader in cities with the most liquid transaction markets, it fell below the top five global markets, led by London and Tokyo. Deeply impacted across all real estate asset classes, New York transactions will likely bounce back in 2021 and 2022, based on the pipeline of current deals. 
The industry has experienced a significant increase in the types of funds and even investors, interested in buying distressed hotels. As Channing Henry from PKF hotelexperts mentions, "Hotels are the first to go into the recession and the first to come out, so everybody is looking. Debt gets cheaper by the week, which is pretty extraordinary. The debt markets are something through which we always measure the health of markets." Preferred lenders that did not previously focus on hospitality have allocated capital to enter a safe portion of the capital stack on assets that are in need of assistance.  However, as many know, these deals have yet to materialize on a meaningful scale. Many hotels were able to stay open throughout the pandemic by reducing staff levels and lowering other operating costs, dipping into reserves, and negotiating forbearance clauses with their lenders.  Given the supply of capital available in the market, the anticipated deep discounts will simply not be found, and are more likely to land in the 10-15% range.   
While changes of ownership may not be the overlying result of the Covid pandemic, other changes will most definitely occur.  Some highlights that were discussed in the panel include the following:
Business travel will likely entail fewer trips with longer durations, due to a new comfort with technology and the ability to work remotely, supporting sustainability and cost-saving goals, as well as the new and emerging "workcation" lifestyle.

A greater reliance on technology allowing for more frequent reviews of pricing strategies; touchless interactions with guests; and customer relationship management tools that will help hotels forecast guest and staffing needs more efficiently.

Rebranding and further consolidation of brands under larger management companies will be a path forward for many assets and operations. Additionally, management contracts will see significant changes including how they define force majeure standards, control the operator fees, and attempt to spread more risk onto the operators.

Investors and developers will look to reduce future risk by diversifying uses across a single asset and converting commercial and residential real estate into unique hybrid operations. Long-term hotel stays will overlap with furnished, short-term apartment rentals while co-working spaces take up residency inside hotel public areas.

On the future of travel, Gilda Perez-Alvarado foresees that "When travel resumes, which is what feeds our space, travel is going to look very different. Millennials and Centennials are going to make up the biggest proportion of travelers, real estate users, occupiers, and investors. These are tech natives – we do things very differently. We are going to demand different things as well. We've adapted. Sometimes people underestimate human beings' ability to adapt." Travelers will drive markets to adapt to their demands and provide spaces that allow the work-from-anywhere ethos to flourish.

The future of working remotely will most likely result in a hybrid model of two-to-three days per week in the office, in order to allow companies to grow, and provide the necessary and desired human interaction. Karen Friebe shares that "Particularly in our sector, to train people, people need to absorb ideas, they need to absorb thoughts, they need to be with you. The people that I worry about most at the moment are the people who are on training contracts or apprenticeships who haven't been able to live those out in the normal way."

Finally, new markets will gain strength as regional travel has experienced an uptick during this crisis and younger cities such as Miami, Nashville, and Austin have witnessed meaningful net migrations from some of the larger and more expensive metropolitan areas (New York and San Francisco), to name some US examples.
Globally, the hotel industry experienced similar impacts - and emerging trends – as we now grapple with both a return to economic health and an arrival towards a "new normal."  The global nature of the crisis and these relative similarities across regions are unprecedented.  The flows of capital, from traditional and new sources, as well as towards new markets, nations, and hybrid structures, will be the next chapter in this historic time. 
Managing Director | Head of US
PKF hotelexperts
E: channing.henry@pkfhotels.com
M: +1 917 270 3140
See more Articles & publications items